Go to Sicily, or Sardinia
---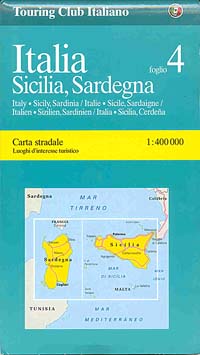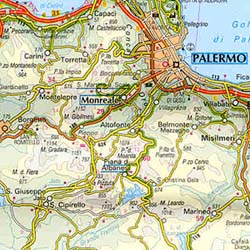 TCI Sicily Sardinia (Touring Club Italiano)
From the Touring Club Italiano Maps and Atlases series.
The Touring Club's mapmaking division has been active since the year 1914. Originally set up for the production of tourist maps, over the years the facility has expanded and now provides a service that has received international acclaim.
The Touring Club is widely recognized as a leader in road and street maps, and are used officially for the calculation of topographical distances and road routes. Equally appreciated are the TCI's detailed tourist maps of towns and cities.
Map scale 1:400,000

37" x 54" - (2/03)
---
KI2440    TCI Sicily Sardinia  (Touring Club Italiano)          $12.95